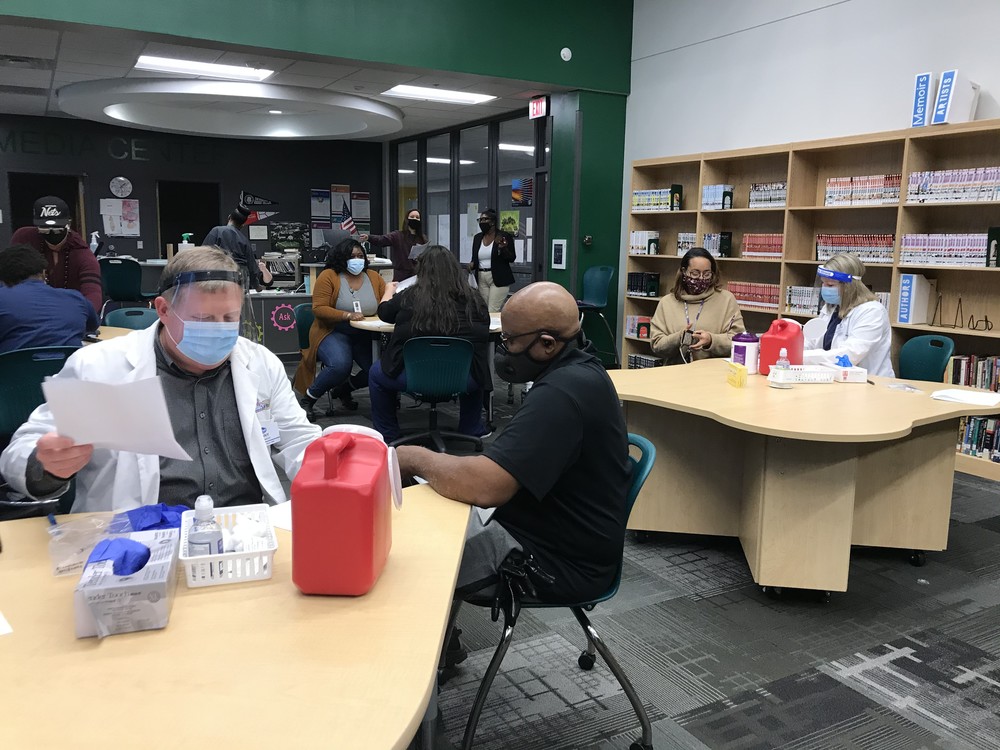 School employees wait on limited vaccine supply, PCSSD offers in-school clinics
KATV
Thursday, January 28, 2021
LITTLE ROCK, Ark. (KATV) -- Teachers and school staff are getting vaccinated this week across the state, but the process isn't moving as quickly as most would like.
Right as classes dismissed for the day at Mills High School, staff members went to the school library for one of the first in-school vaccine clinics in the Pulaski County Special School District.
In partnership with Kroger Pharmacy, 55 staff members received their first dose of the Pfizer vaccine Wednesday.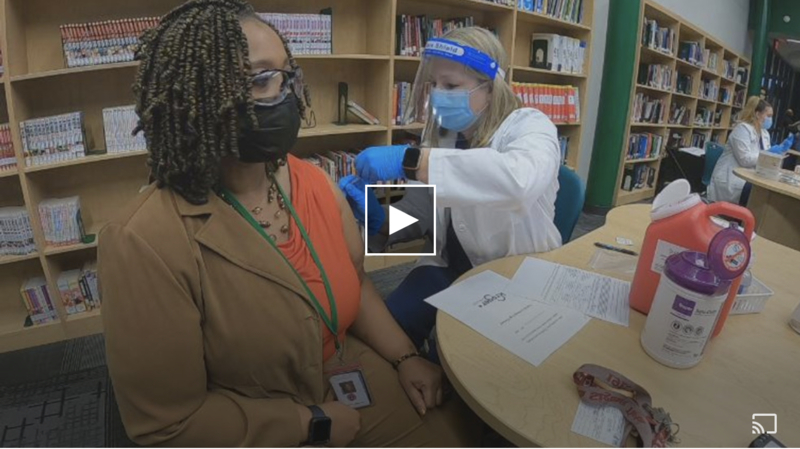 "It's a relief. I don't feel as worried as before," said teacher Toya Hill. "I'm not worried about hurting my family or infecting my family and my friends as much."
Hill said the vaccine relieves some of the anxiety she feels coming to work.
"I've quarantined three times since school started in September," she said. "I just came off of my last quarantine last week."
Schools--like everyone in the state--are limited by the supply of vaccines.
"The number of doses we thought we were getting--they were not able to get as many," said Janice Warren, PCSSD Assistant Superintendent. "We were hoping this clinic would bring us 200 doses."
Warren said they have to take things day by day depending on availability from pharmacies. She said more than a thousand employees are still waiting to get vaccinated, while about 300 have received their first dose.
The next in-school vaccine clinic will be Thursday at Maumelle Middle school, where they're giving out 90 more doses.