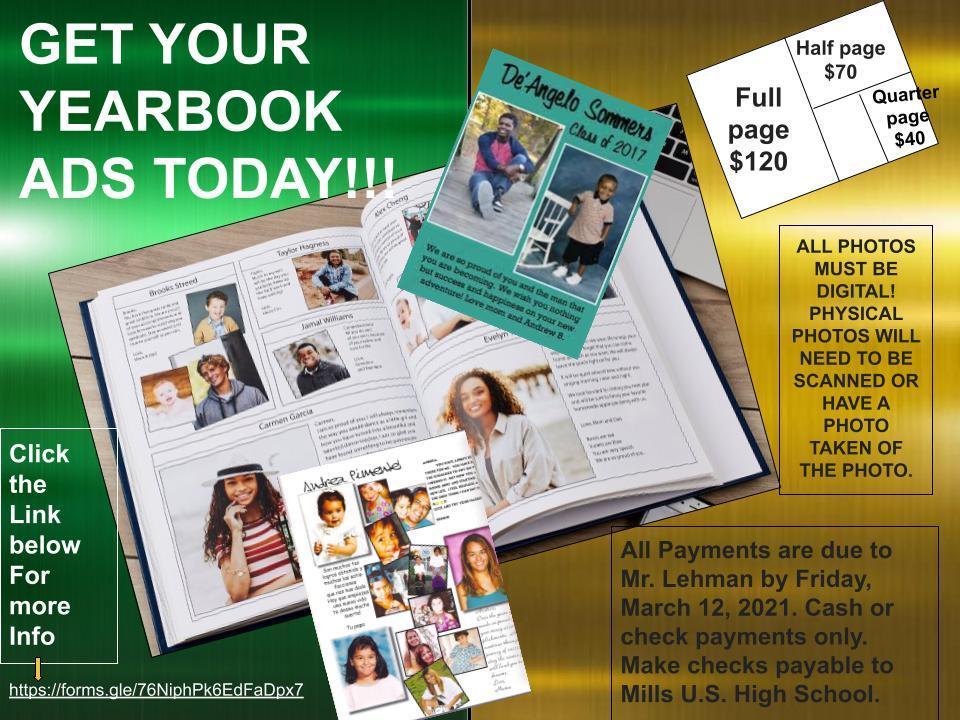 It's the Final Two Weeks to Buy Senior Ads!!
Yearbook Staff
Monday, March 01, 2021
Attention parents of the 2021 graduating class of Mills University Studies High School. We have come down to the final two weeks to purchase yearbook ads to commemorate the accomplishments of our precious seniors and early grads. The final day to purchase ads is Friday, March 12, 2021. The cost of the ads is full-page, $120; 1/2 page, $70; and 1/4 page, $40. Ads may be purchased by cash or check. All checks must be made payable to Mills High School. All photos for these ads must be provided digitally. Please see the flyer in the DOCUMENTS section for more details. If you have any questions, please contact Mr. Lehman at 501.490.5700 or at tlehman9148@pcssd.org.