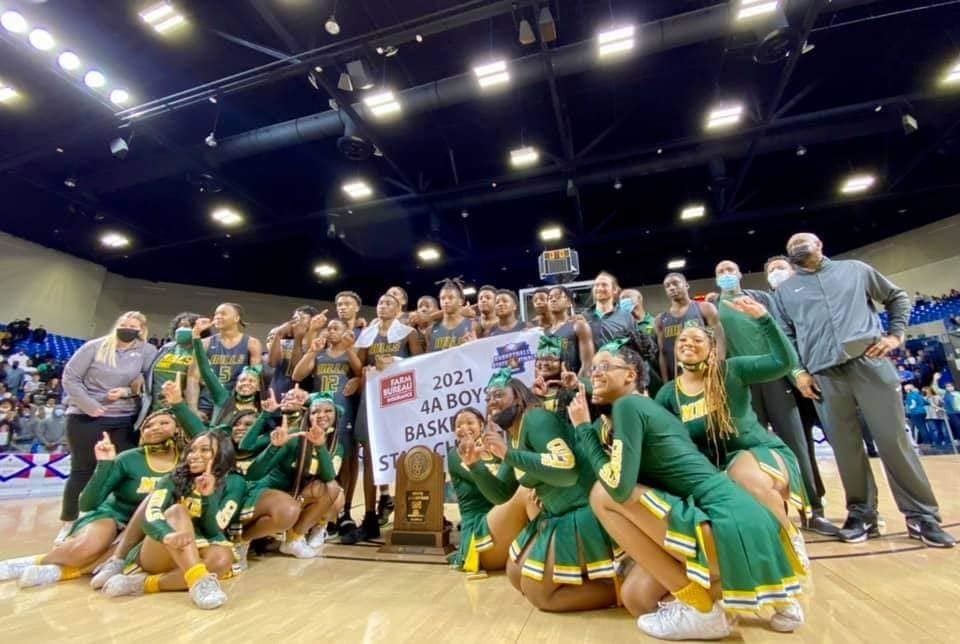 Mills University Studies High Continues Celebrating State Basketball Championship
PCSSD
Tuesday, April 13, 2021
Update - April 26:
State Senator Linda Chesterfield invited the Mills University Studies High School boys basketball team to attend the Senate session on Monday, April 26, 2021. During this time, Senator Chesterfield invited the Senate members to join her in congratulating the team on their Class 4A Championship in this year's state basketball tournament.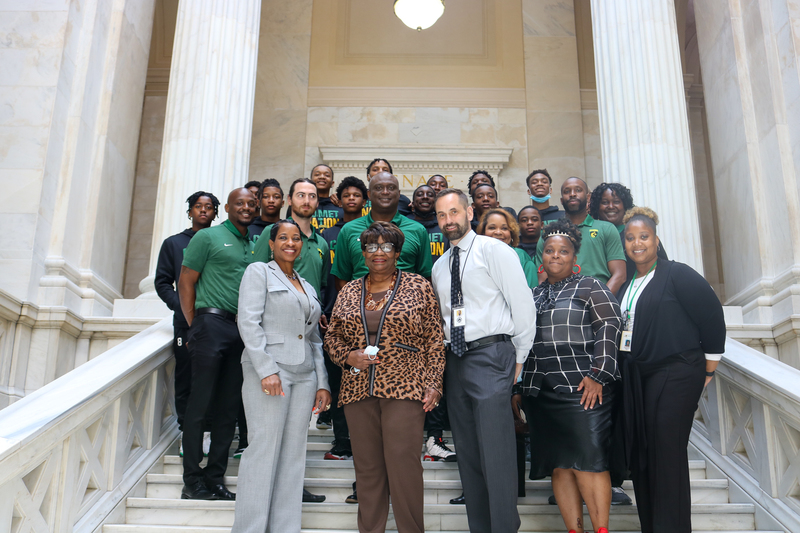 Assistant Principal Andrea Johnson as well as the coaching staff attended this exciting recognition. The coaching staff includes Head Coach Raymond Cooper, Coach Nick Hoffman, Coach Michael Flowers, Coach David White, and Athletic Trainer Emilee Martin as well as the team bookkeepers Treva Cooper and Cetra Hughes.
The resolution was unanimously approved.
Superintendent Dr. Charles McNulty, Deputy Superintendent Alesia Smith and board member Tina Ward were also in attendance as well as Executive Director of Communications Jessica Duff.
VIDEO FROM SENATE VISIT
Original Story - April 13
LITTLE ROCK, Ark. -- The basketball team at Mills University Studies High is still celebrating an amazing 2020-2021 season.
The varsity boys basketball team won the regular season conference (4A-5), conference tournament, regional tournament, and state championship! The team finished with a 26-3 record.
This is Mills University Studies High's 3rd state championship, 5th straight appearance in the finals, and 3rd time winning the regional tournament. It is also the 6th straight year the school has been regular season conference champions!
Coach Raymond Cooper was also named the 4A-5 conference Coach of the Year.
Congratulations to the team and coaches:
| PLAYERS | | COACHES |
| --- | --- | --- |
| Caleb Allen | Jakari Livingston | Raymond Cooper |
| Joseph Bell | Larry Miller | Nick Hoffman |
| Joseph Giddens | Javion Guy-King | Michael Flowers |
| Keaton Cross | Jaylan Elliott | Dave White |
| Marcus Kendrick | QJ King | Marcus Butler |
| Trey Long | Keith Tucker | Emilee Martin |
| Turk Ringo | Dylan Parks | |